Are you part of the VoIP industry or just interested in the subject? Are you wondering what the VoIP market is up to? Do you want to keep your strategy ahead of the game? Are you concerned about the future of cloud communications? If so, you should start attending VoIP events and conferences, after all, it is the best way for you to stay up-to-date with the latest VoIP news, innovations, trends, and at the same time engage in high-quality networking.
There are hundreds of telecom conferences around the world, but here are our top must-attend VoIP events: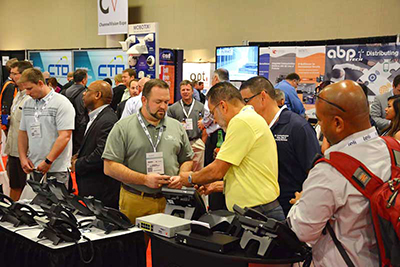 This event was first held 18 years ago and it is still one of the industry's most important annual starting points. With its content and participants continuously evolving with the marketplace, is it one of the only VoIP events dedicated to solutions that drive communications transformation for the enterprise mid-market, resellers and service providers.
Each year this event brings together top IT professionals, C-level,  and business owners, and developers for three days of conference sessions and business conducting. It is one of the major meeting places where hundreds of manufacturers and solutions providers sit face-to-face with buyers of communications hardware and services.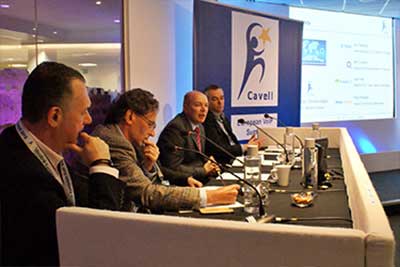 The first European VoIP Summit was held in London in February 2015. The idea was to create a forum where the VoIP industry leaders could come together for a day to discuss the trends, dynamics, and future of the VoIP industry.
Nowadays this VoIP event is held in Amsterdam and each year it gathers more and more key market leaders, industry experts and decision makers. In 2017 it received more than 300 attendees interested in learning about team messaging and collaboration, mobile strategies, internationalization, regulation changes, and fraud protection. The event also reveals successful MandA practices and discusses CPaaS and its importance to service providers.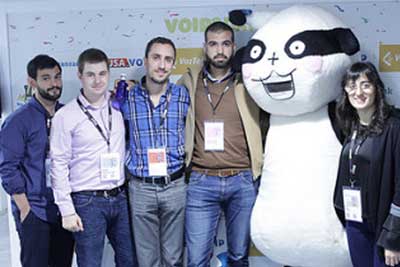 Every year, this IP Telephony and Communications meeting brings together the most important professionals from the international scene for two full days of VoIP events, conferences, exhibitions, and workshops. This year it celebrated its 10th edition in one of the most emblematic places of Madrid, the top of the Crystal Tower.
This event offers you the opportunity to find out the latest tech news from software developers and learn directly from the experience of manufacturers, companies, and distributors in the sector.
Don't miss the chance to meet the main players of the telecommunications sector, IP communications, IP telephony, software developers and members of the professional IT channel.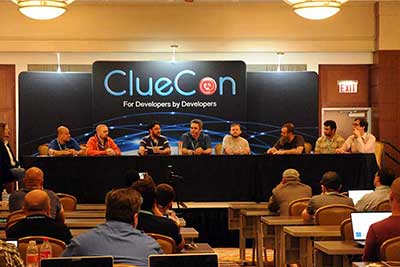 ClueCon is an annual technology conference for developers by developers that was first held in 2005. Hosted by the team behind the FreeSWITCH open-source project, the event's primary goal is to gather as many open source projects as possible to discuss Voice over IP, open-source software and hardware, Telecommunications, WebRTC, and IoT.
The event begins with the Coder Games, devoted to coding and building technology. The following three days provide presentations by technology leaders from around the globe about IoT aspects of WebRTC and Telephony. On the 5th day the event offers training sessions open for purchase, covering popular technology products.
This is one of the best VoIP events that inform and educate the public and the related industries about the developments that have undergone within the year.  Don't miss the opportunity to listen to speakers from different fields that provide diversity and a variety of information.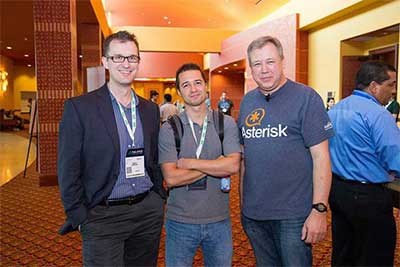 This event is the longest-running event of all VoIP events dedicated to all-things Asterisk and its primary mission is to increase awareness and knowledge of the technology.
Over the course of a three-day conference and exhibition, AstriCon provides a forum to all members of the Open Source Communications community, where telephony enthusiasts, developers, and businesses can learn more about the Asterisk and its future impact on the communications industry.
Each session is delivered by Asterisk community members that are eager to share their expertise with all attendees, making the event an exciting mixture of opinions, goals, and viewpoints.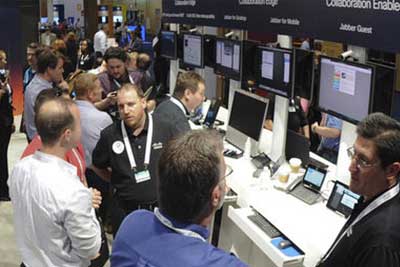 For over 27 years, this event has been the number one conference and show for enterprise communications and collaboration in North America.
Enterprise Connect brings together corporate IT decision makers, industry's vendors, analysts, and consultants to discuss important issues that are key to enterprise communications and collaboration.
Owner and producer of No Jitter, Enterprise Connect also provides a blog with daily articles and analysis of enterprise communications, along with offering the community a weekly newsletter by email, research surveys, and a series of Webinars.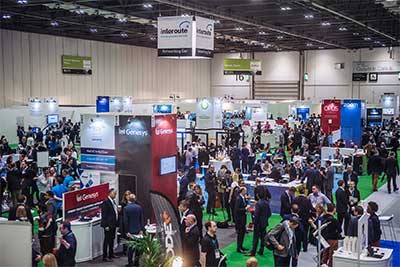 Bringing together more than 6,500 visitors, over 100 seminar sessions, and around 100 exhibitors, UC EXPO is the largest Unified Communications and Collaboration event in Europe.
The two-day event covers technologies across areas of collaboration, cloud, networks, contact, security and AI that allow smarter working and better-connected business.
One of the top VoIP events, this conference provides the opportunity for attendees to understand the latest technologies, look for different solutions for communication and collaboration, listen to globally recognized speakers and do networking with industry peers.  All sessions are free-to-attend.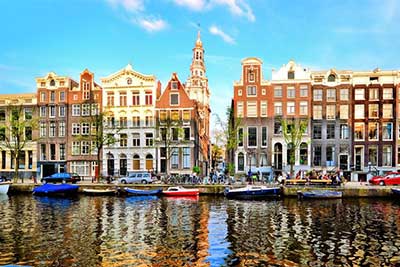 This 4-day event brings together VoIP and RTC experts, developers and users from all over the world to discuss technical and telecom subjects. Along with experts, it also welcomes newcomers and intermediate to exchange experience.
With a laid-back atmosphere, this conference offers a great platform for visitors to learn about the latest OpenSIPS built-in features and modules, listen to amazing presentations, and attend interactive technical workshops. It also provides you with the possibility to meet FOSS developers to share experience and comments. Also, free design clinics offer project consultancy.