Without a doubt, the new generation of VoIP Softphones has revolutionized the industry by allowing real-time, high-quality free calls to be carried out across devices. Furthermore, voice over Internet Protocol (VoIP) has become a vital tool for many businesses and companies. With that in mind, this is an in-depth comparison between some of the most notable VoIP softphones available today.
1. Call.Center
Call.center is compatible with various operating systems, call.center is definitely one of the most multifaceted VoIP Softphones available right now.
Using a single SIP line across various desktop and mobile devices, this app allows you to seamlessly take VoIP calls no matter where or when. In addition to having a variety of useful functionalities, this app aims at simplifying the configuration, management and secure deployment of your VoIP services.
Due to its compatibility with various operating systems and devices, it may be somewhat difficult to install and configure. However, once it is completely set up, call.center runs incredibly smoothly, providing a high quality of call that is not affected by delays or noise.
Apart from being easy to install and configure, call.center is very straightforward in the way it's used. Its intuitive interface has a sleek and elegant design, resulting in smooth interactions. Complementarily, call.center's website offers a guide on how to use this app successfully.
Currently, call.center can be downloaded through its website. There, customers can find links that will re-direct them to the official stores for all iOS, Mac OS, Android and Windows downloads. Amazingly, call.center is free for personal and business use. However, having additional features and special options, its Enterprise package has a price of $10.
Key Features
• Allows cloud-based configuration, secure deployment and management of VoIP services.
• In order to improve the quality of each call, call.center's intelligent network is capable of adjusting settings in real time.
Highlights
• Compatible with iOS, Android, MacOS and Windows.
• Its SIP line can serve multiple devices seamlessly and instantaneously.
2. Zoiper

Offering military-grade encryption, Zoiper is a VoIP Softphone application that caters to those who need high levels of security. Using standardized encryption methods such as TLS, SRTP and ZRTP, the app is able to protect text, voice and video.
Featuring fax services in addition to both audio and video calls, this softphone VoIP app, this is, without a doubt, one of the most comprehensive products of its type. Despite its various features and options, Zoiper's interface is very user-friendly and well-designed.
Apart from its powerful encryption abilities and calling options, something that separates Zoiper from other VoIP Softphones is its useful instant messaging feature. Taking all that into account, it can be said that Zoiper is a more versatile and dynamic softphone app than most.
Seeing as it runs smoothly on Mac OS, Linux, Windows, iOS, Android and any browser, it's safe to say Zoiper is a versatile and dynamic VoIP Softphone app. Despite having all the options an individual or company could ask for, the app is relatively simple and easy to use. Additionally, its customer support service provides a variety of options that range from user manuals to direct real-time support.
Currently, the latest version of Zoiper (Zoiper 5) is free for personal use. However, users who want to upgrade to the Premium or Custom packages will need to pay a small fee of around 35 euros.
Key Features
• Allows both audio and video calls.
• CRM integration.
• Fax service compatibility.
• Instant messaging service.
• Call recording abilities.
Highlights
• Military-grade encryption-based security.
• User-friendly interface.
3. 3CX
3CX is a multi-platform, multi-operating system VoIP Softphone app that has been turning heads due to its straightforwardness, simplicity and efficiency.
Amazingly, despite being one of the best on the market, this multi-platform, multi-operating system VoIP Softphone app is completely free. Perfectly compatible with Windows, Mac, Android and iOS operating systems, this Softphone VoIP app allows calls to be taken from a PC, laptop, smartphone or tablet.
Even though it does not have as many configurational and operational options as other VoIP Softphones, 3CX has all the features one may want of an entry-level app of its kind. Without a doubt, users with a limited experience will be thankful for this product's amazingly simple installation and configuration processes. However, this simplicity comes at a cost: 3CX has a limited functionality in comparison to other VoIP Softphones.
Aspiring to be as useful as possible for its customers, 3CX has set up a comprehensive customer support service that functions through its website. At the same time, the 3CX community forums provide them with a virtual place for discussing VoIP-related issues with employees and fellow customers.
Key Features
• Allows voice calls and text-based instant chat.
• Presence.
• Allows different VoIP Providers/SIP Trunks.
• Its Open Standards status helps save on licensing costs and licensing administration expenses.
Highlights
• Surprisingly simple to install and use.
• Completely free.
• Intuitive interface that imitates analog dialing pads and buttons.
4. Bria (X-Lite)
With over 10 years of experience making softphones, CounterPath is one of the most important ViOP software developers right now. Formerly known as X-lite, Bria is its latest effort to revolutionize the VoIP game.
Unlike many other VoIP Softphones on the market, Bria was designed specifically for business users. Built on SIP and open standards, Bria provides an amazing level of interoperability through a single intuitive interface.
Available for Windows, Mac, iOS and Android, it's versatile and dynamic enough to satisfy most customers. It allows both video and voice calls, making itself particularly useful for having meetings with people in different locations. Amazingly, its video signal has a whopping 1080p of quality.
Although it can be somewhat difficult to configure due to its many features and options, once learned, CounterPath's Bria has the potential to become a business's best ally. It even allows itself to be modified through the installation of useful add-ons such as screen-share and contact management tools.
Key Features
• Voice and video calls.
• Instant messaging options.
• Compatibility with various add-ons.
• Special contact management functionalities.
Highlights
• Very competitive prices.
• Optimized interface that adapts itself seamlessly to different devices and operating systems.
• Carrier-grade functionality.
5. CSIPSimple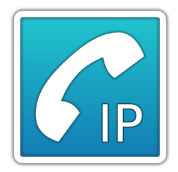 Available on Android mobile devices only, CSIPSimple is a SIP client application that has become quite popular due to its efficiency and simplicity.
One of the main characteristics of CSIPSimple is that, apart from providing free calls to other users, it allows to make incredibly affordable calls to anyone in the world. Functioning whenever the user has access to a Wi-Fi or 3G/4G internet connection, the app provides a crystal-clear quality of sound no matter the distance between locations.
Although it lacks some of the functionalities that other similar software products have, CSIPSimple can make and receive calls, integrate with native dialers and provide instant messaging via SIMPLE. Without a doubt, one of its biggest problems is that it can only handle one call at a time. However, the app compensates for this shortcoming with a series of top-quality, free features.
Key Features
• Call recording.
• Integration with Android through rewriting and filtering of routes.
• HD codecs and optimized codecs available for download.
Highlights
• High performances in making and receiving calls.
• Simple installation and configuration.
• Additional codecs and themes available as plugins.
• Open Source software.
Disclaimer
This website is funded by DIDWW, developer of call.center mentioned in this article and of other products that may be cited in this blog. The texts are opinion-based by the authors and these opinions do not reflect the ideas, ideologies, or points of view of any organization.
We do not make any warranties about the completeness, reliability and accuracy of this information. Any action you take upon the information on this website is strictly at your own risk and we will not be liable for any losses and damages in connection with the use of our website.