That's what researchers at CCS Insight believe. According to their report, China and the United States will lead the way in deploying the next generation of mobile technology. Commercial deployments of 5G in the U.S. are expected as soon as the end of 2018. 
CCS Insight's forecast of an initial U.S. lead corroborates with a report from the GSMA at the end of March 2018, but the firms appear to disagree on the rest of their rankings for the period prior to 2025.
In the GSMA's report, by 2025, China falls to fourth place with 25 percent of mobile connections being 5G. The United States takes the lead with 49 percent, followed by Japan (45 percent) and Europe (31 percent).
IN 2025, MOBILE BROADBAND IS STILL PREDICTED TO REPRESENT 98% OF ALL 5G CONNECTIONS
"The industry might be struggling to establish the business models for investment in 5G, but this isn't stopping leading operators battling for bragging rights to launch the first networks. Competitive forces and the need for capacity are the leading drivers of early deployment, although we caution this could set unrealistic expectations for initial network capability" said Kester Mann, analyst at CCS Insight.
The chart below provides a summary of CCS Insight's 5G forecast up to 2025: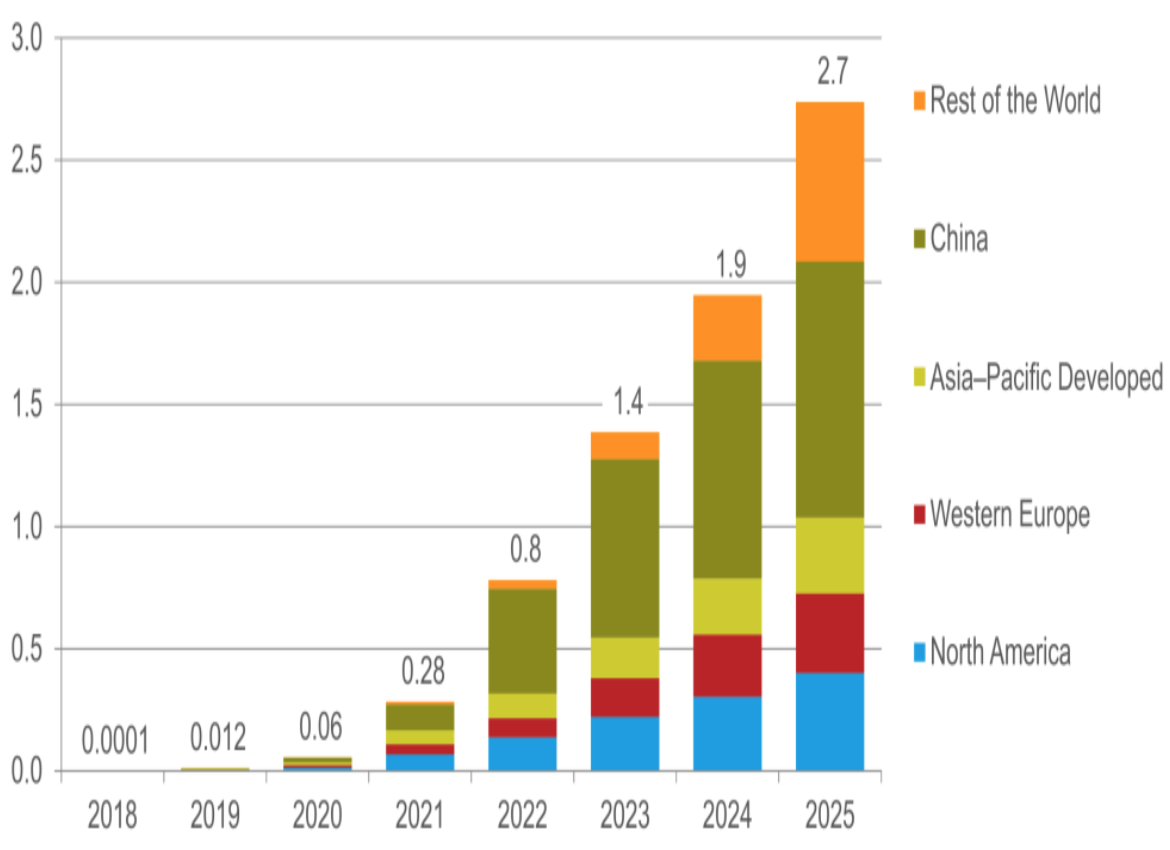 "We see the first 5G smartphones emerging in 2019, but these will be relatively few in number," comments Marina Koytcheva, VP of Forecasting at CCS Insights. "The real ramp-up will come in 2021 when over 350 million 5G handsets will be sold worldwide."
The bulk of adoption is not expected to be driven by innovative new technologies such as autonomous vehicles and remote healthcare, but rather by the need for higher speeds and bandwidth to support video consumption.